I recently had the opportunity to write an article in the August issue of The Piano Bench Magazine. If you don't currently get this magazine, please check it out. It is a quick read and has valuable articles, tips, reviews and more- all related to piano pedagogy. The Piano Bench Magazine is available in the iTunes store and Google Play store where you can read it on your iPad or Tablet.
12 Ways to Motivate Students to Practice
When students hear the word "practice" is there an automatic let down or does the word create more positive feelings? Let's face it; practice is not always a positive experience. It can be hard work. And that is okay because hard work is good for us. It allows us to stretch and grow the most. But sometimes when students are in the thick of it, they are more apt to throw up their hands instead of dig down deeper.
I have always been a goal-oriented person. Give me a task, list or goal to accomplish and if I'm motivated, I will get it done. Did you catch the key words in that sentence?
"If I'm motivated."
Practice is something that students must do in order to improve their skills. If they don't practice they will reach a point where they will get stuck and will not be able to progress further. But if students are not motivated by something they simply won't care. Motivation is key.
So what can we do to help students be more motivated to practice? I thought I would share 12 ideas that I like to do with my students that have helped with motivation.
Engaging Music– This is #1. If the music is not engaging, it will not motivate. Try to choose pieces that students will not only enjoy but will encourage non-stop practicing. It is important to include music that is relevant to today. Ask them who their favorite band is, do they have a favorite song they have always wanted to learn and then follow through and let them learn it.
Positive Challenges– Challenges are good for us. They are what allow us to stretch and grow. But tread carefully because if something is too much of a challenge, it can have the opposite affect. Some students need challenges simply because without them they would get bored and quit. So be sure to know your students and what you think they can handle. Communication will go a long way in this regard. (You may also be interested in reading this article on When Lessons Get Challenging)
Hold a practice workshop or camp-
This is my all time favorite workshop I do with students every few years or so. We go through practice tricks and tips, what practicing should look like and actually experience practicing together.
Practice Incentive Themes-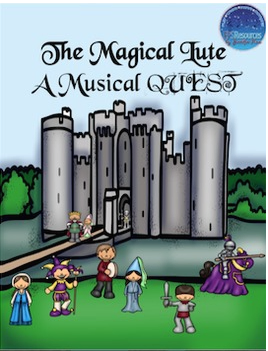 If you know me, then you know that I love to do practice incentive themed programs with my students. These themes not only keep my students motivated throughout the year but also have kept me from experiencing burnout. I look forward to our new themes each year every bit as much as they do.
My goal for my students this year is to work on more mindful and purposeful practicing at home in our "You're a Star" program. I can't wait to see the results from students who take on this years challenge. (You may also be interested in reading this article on Purposeful Practice.)
Practice Charts-
For younger students, practice charts work very well. With practice charts, students can color, mark, and check their progress. Charts can be very motivating for visual and tactile students.
Rewards- On occasion I will hold practice contests. I usually hold them when we have some kind of extended break. I know there are some teachers that don't like to do contests because it frustrates students that typically don't "win" so they don't bother trying. Just remember, practice contests don't necessarily have to be something where there are only a select few that win. It can be something where if they practice so much, or accomplish so many goals, they will be rewarded.
My favorite thing to do with my holiday practice contest is have a mystery minute and whoever practices meeting or exceeding the mystery minute will get rewarded. The great thing about this is they don't know what the mystery minute is. Sometimes I choose the mystery minute time in advance that I hope that they will practice. Other times, I gathered up everyone's time and figured out what the average was and that became the mystery minute.
Recording– The app, Practicia has made this very easy for families. They can simply record their practicing in the app and in turn the teacher can view and respond easily. If you haven't heard of Practicia, you must check it out.
Games-
I love using practice games in my studio. I can thank Philip Johnston for that. I became a huge fan of his after I read his book, The Practice Revolution, back in 2002, (highly recommend as well as all his books). The practice game concept keeps students focused on accomplishing specific practice goals.
Performances– When students have a particular performance to look forward to, all of the sudden their practice time improves. Have you noticed that? I offer performance opportunities in my studio almost every other month. After I increased these opportunities to be held more often in my studio I noticed that students also stayed longer in lessons!
Also watching inspiring and performances from others whether online or in person at a concert or a recital can definitely motivate a student to keep practicing and improving their skills.
Out of the Box– Using their imagination and creativity in students practice sessions will keep them more engaged. Have them reflect on a passage, play a different way that isn't necessarily the way it is written. Add an improvised section. We don't always have to stick with the traditional way of doing things. Have them try something a little more out of the box on occasion!
Praise and Support-
Let's face it. We all love praise. We like to be told that we are doing something well. Teachers, Parents, Family and Friends can always help to encourage, support and praise our students. When students receive positive feedback for their efforts it can bring high motivation and results in return.
Be S.M.A.R.T.
Sometimes the best way to help motivate practice is simply to be smart about it. Every year I have students set a yearly SMART goal. This allows them to reflect on what exactly they want to get out of lessons that year and how they will go about accomplishing that goal. When they are making the goal, they are more likely to complete it.
Remember, what motivates one student, might not motivate another. Which is why it's good to have a nice variety of ideas and resources in our toolbox that can help our students. Remember, practicing CAN be fun and motivating. What are you going to do to help motivate your students?
Don't forget to join me for Just Ask Jennifer on Facebook Live this Friday, August 12th at 9:00am Pacific. Have some questions you would like to submit? Just click here.