Andy Fling, creator of the Making Music Fun website has created a new iPad app, MMF Piano Primer. If you are familiar with the Making Music Fun website you will know that it offers a lot of free resources for teachers. Music, certificates, games, charts and more!
In the MMF Piano Primer app for the iPad you will find 19 pieces students will enjoy such as Bubble Gum and Jack be Nimble, composed by Andy. Included in the app is a recording of each piece, a note to parents and teachers, an introduction of piano theory basics, worksheets and a certificate of completion that can be printed out.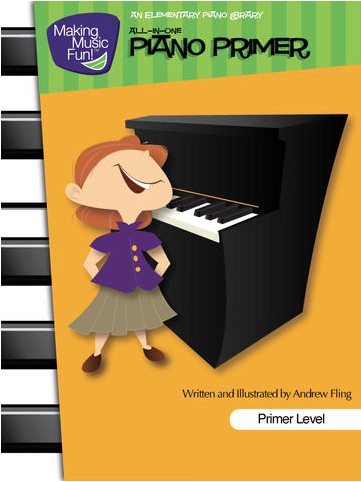 The primer book pieces are enjoyable supplemental pieces that would go along well with whatever core primer book you might use. The pieces are in Middle C and C position (very basic LH- Bass C, F and G).
MMF Piano Primer is an iPad app that can be downloaded for .99. Over the weekend, I will be giving away 2 copies of this app as a flash freebie on the FPSResources Facebook page. So if you haven't already liked FPSResources on Facebook yet, be sure you do it before tomorrow!  *